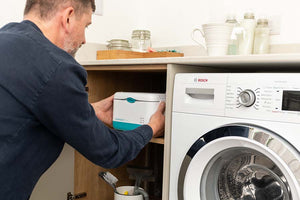 Installing Indi™ couldn't be easier!
We've designed Indi™ to be easy to use.  Once unpacked simply fit the waste water pipe from your washing machine to the filter and use the pipe provided to run back into your waste water plumbing.
Installation Guide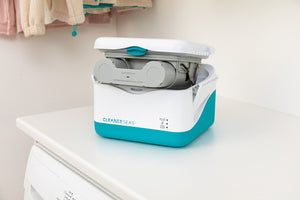 How it Works.
The Indi™ filter uses a patented, cartridge-based system to capture up to 90% of microfibres from every wash: down to the smallest 1 micron.
We believe in circularity, which is why Indi™ is not only made from recycled materials, it also employs a free, returnable cartridge system that enables us to recycle your microfibres and refurbish the cartridge over and over again.
Learn more